Charlottesville Swing Dance Society (CSDS) is a West Coast Swing dance club serving Charlottesville and the surrounding area.  Look here for info on the next dance or checkout the newsletter below.
Read the CSDS March Newsletter.  Subscribe to the Newsletter to receive it each month in your email!
Attendees of all CSDS events are expected to be familiar with and abide by our Code of Conduct.
CSDS has a new online registration process to help streamline dance registration and payment.  See instructions below for more information.
Next Dance:  March
18th, 2023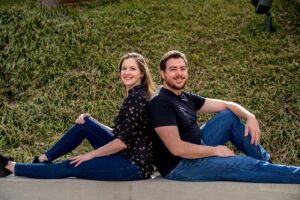 Instructors/DJ: Heather and Chris Fraser
Level: Novice/Intermediate
Location: Charlottesville Municipal Arts Center (1119 5th St SW, Charlottesville, VA 22902)
Lesson: 7-8 pm (inc. in admission)
Dance: 8-10:30 pm (winter hours)
We're still on cloud nine thanks to our February dance! Thank you to everyone that joined us. Heather and Chris joined us fairly early on in their discovery of WCS. Despite their moving away they have continued to grow to become awesome instructors. Help us make this a homecoming to remember.
Please note our winter hours (through March), ending at 10:30 pm and change of location. This should make it more accessible in general especially if we get any wintery weather.
---
Admission
Registration opens on the first of the month and closes at noon the day of the dance.  Go to Dance Registration once registration is open and your account is created to reserve your spot!  If you choose to pay at the dance only cash, check and PayPal are accepted.
Dance:
CSDS Members: $10
General Admission: $13
Students (full time w/ID): $5
Birthday month Members: $5
Children 17 & under: Free
---
Registration
We ask that dancers use our online registration process to help streamline dance registration and payment.  To register for a dance please do the following:
Create a CSDS account on our Create an Account page.
If you are not a member and want to become one then go to our Membership page.
Go to Dance Registration to register and pay for the dance.
For more information and step by step instructions see our Online Registration FAQ document.