Charlottesville Swing Dance Society is a West Coast swing dance club serving Charlottesville and the surrounding area.  Look here for info on the next dance or checkout the newsletter below.
Read the CSDS July Newsletter!
---
CSDS July Dance with Eddie + Adela
Lesson: WCS Fancy Footwork
July 20th at the Municipal Arts Center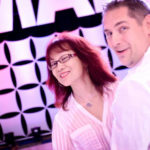 Come beat the heat in the air conditioning at the MAC at CSDS' July dance with Eddie + Adela! We'll start the evening with a potluck tailgate followed by the lesson and dance.  Details listed below.  Dancers coming for the lesson should know their basics.
more info
Eddie and Adela have been a teaching couple since 2006, offering pre-dance lessons, group classes, workshops and private lessons, with a fondness for technique/drills instruction (they host a monthly Sunday afternoon Drills Class).
---
SCHEDULE:
6:00 – 7:00 pm Potluck Tailgate (rain cancels)
bring something to share
CSDS will provide tableware & beverages
bring a lawn chair
7:00 – 8:00 pm:  Lesson (included in admission)
8:00 – 11:00 pm: Dance
ADMISSION:
$10 CSDS Members
$13 Non Members
$5 Students (full time w/ID), First-Time Attendees
$5 CSDS Members during their birthday month
Children Under 16 are Free (no childcare services)
FOOTWEAR:
Please wear either dance shoes or light-colored soles; whatever you wear must be non-marking!
INCLEMENT WEATHER POLICY:
In the event of an inclement weather forecast, check this event page as we will decide by 1 pm that day if we are having or cancelling the event.
---
Group Classes thru our Community Partner, the County of Albemarle Parks & Rec Dept.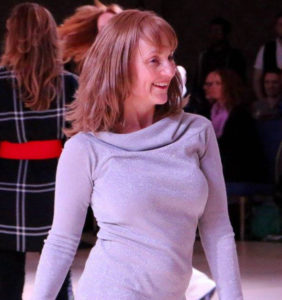 Local instructor Kristin Wenger, who has the longest running group classes, will start her next set of group classes in the fall. Watch here for the schedule which will come out in early August.